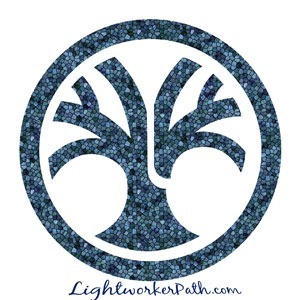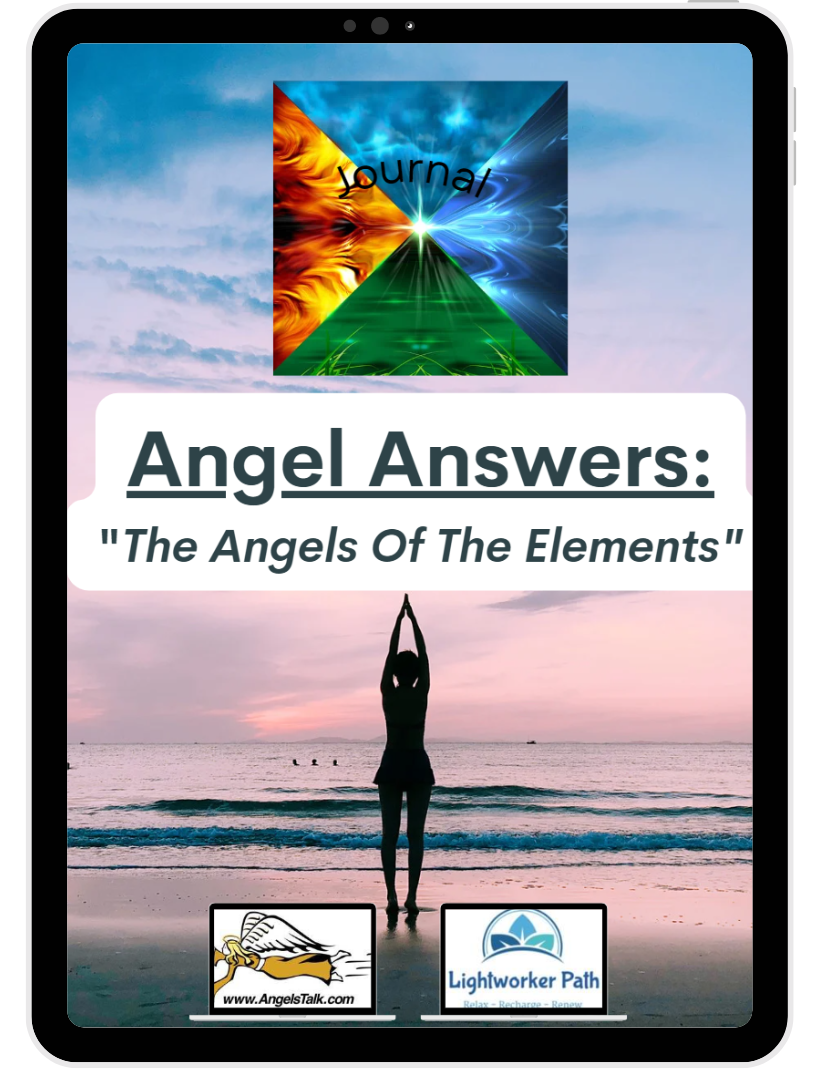 Angel Answers: "The Angels Of The Elements" E-Book Journal
Have you ever wanted to know how to connect with the 4 main Archangels as well as better understanding their connection to the cardinal directions/elements? Have you ever wanted to make sure that you were protected while in meditation, healing sessions, using Angel Cards or other magical spaces?

This FREE downloadable journal + meditation are designed to support you in deepening your connection with Spirit and with the Angelic Realm so you can create a healing and protected space as well as learning ways to connect with each Angel of the 4 Elements. (Air, Fire, Water, & Earth | East, South, West, & North). You can work with their connections to move forward on your spiritual path in a safe way.

Connecting with Angelic beings of light can help you to reunite with the inner light and soul power of the spiritual being you authentically are as well as better understand how our natural world works with this Celestial Realm.

Note: After you fill out the form, you will see a screen with the download link.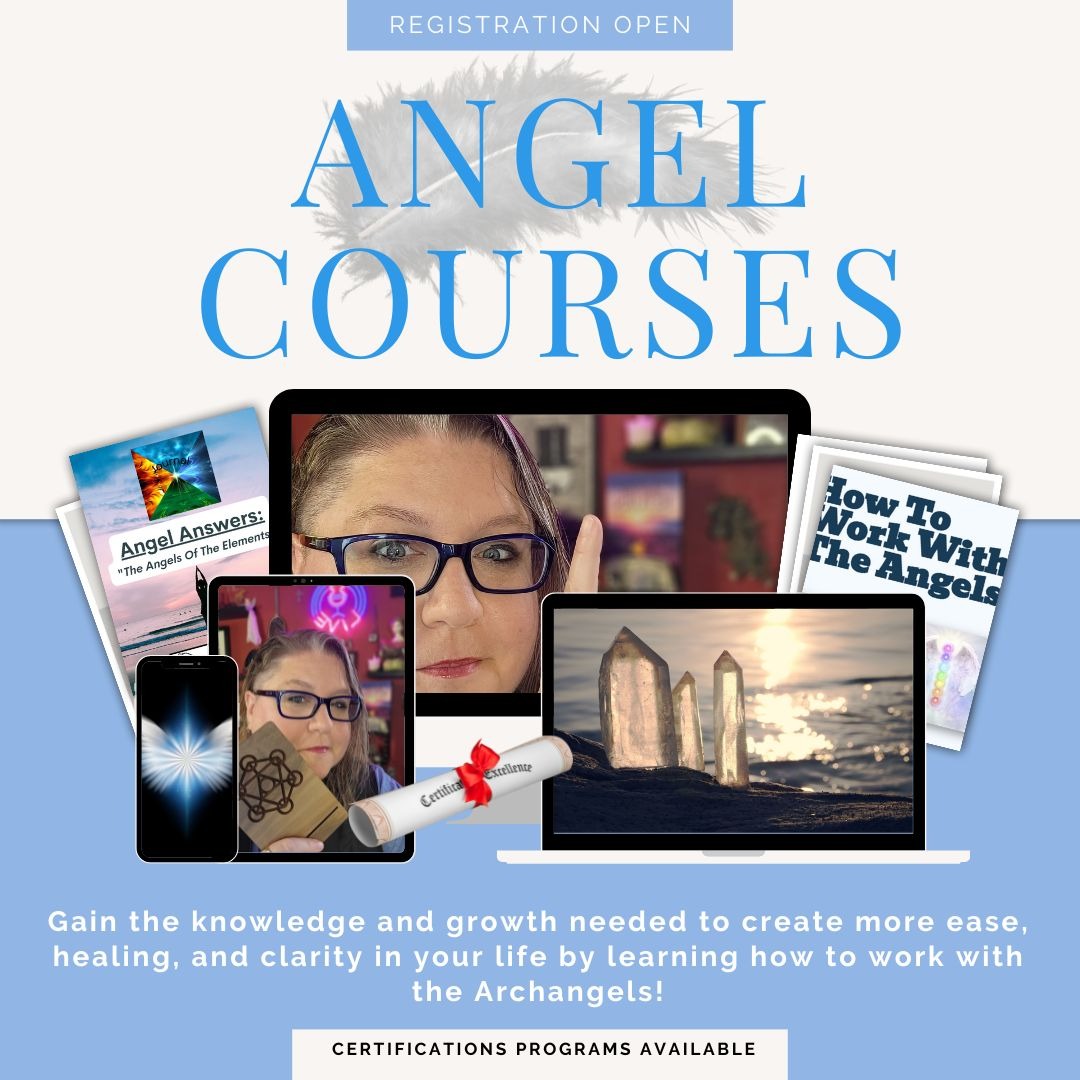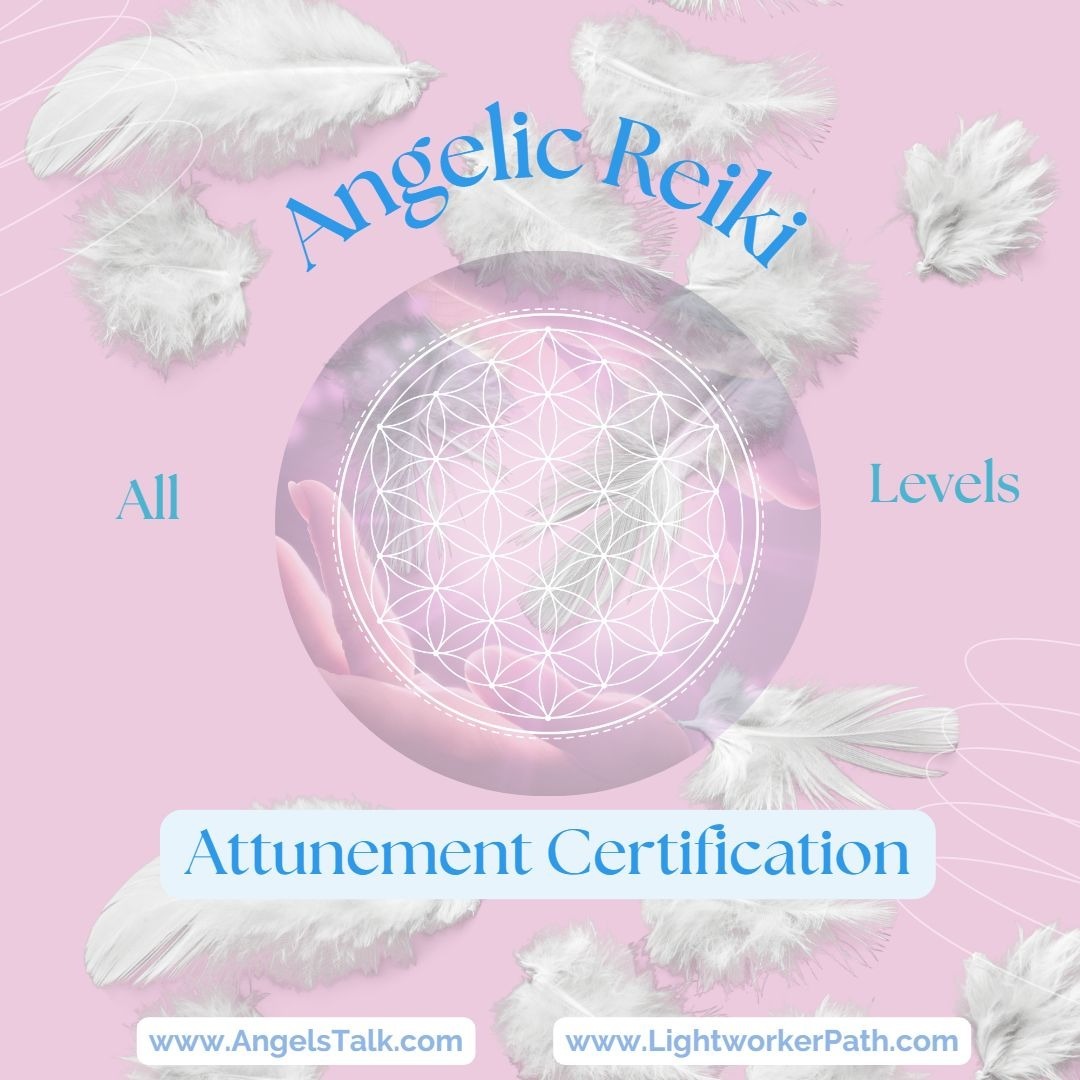 As part of the signature EMPOWERED REIKI offerings, you can also choose ANGELIC REIKI Level 1, 2 or 3 (Master Practitioner).
This Reiki Training Program Offers You More Than Just A Standard Reiki Class
This Program Includes:

Traditional Usui + Angelic Reiki Processes & Learning Content Plus...

Learn How To Work With The Angels To Enhance Your Healings

Learn Tips On How You Can Use Reiki To Work With Animals

Learn ChiGong/QiGong Methods To Increase The Energy That You Channel For Reiki & Your Personal Healing

Learn Enhanced Ways To Connect With Your Angels And/Or Spirit Guides During Sessions

Learn How To Scan Your Bio-Electromagnetic Field & Use A Pendulum To Pick Up Additional Subtle Energy Information

Learn Additional Symbols To Use With Your Reiki Practice (Outside Of The Main 4)

Learn How Shift Your Energy And Open Up To Even More Intuitive Information

Understand Exactly What You Need To Know To Get Started

Facilitated by: Reiki Master, Jamie Wareham, 7th removed from the Founder of Reiki, Dr. Usui.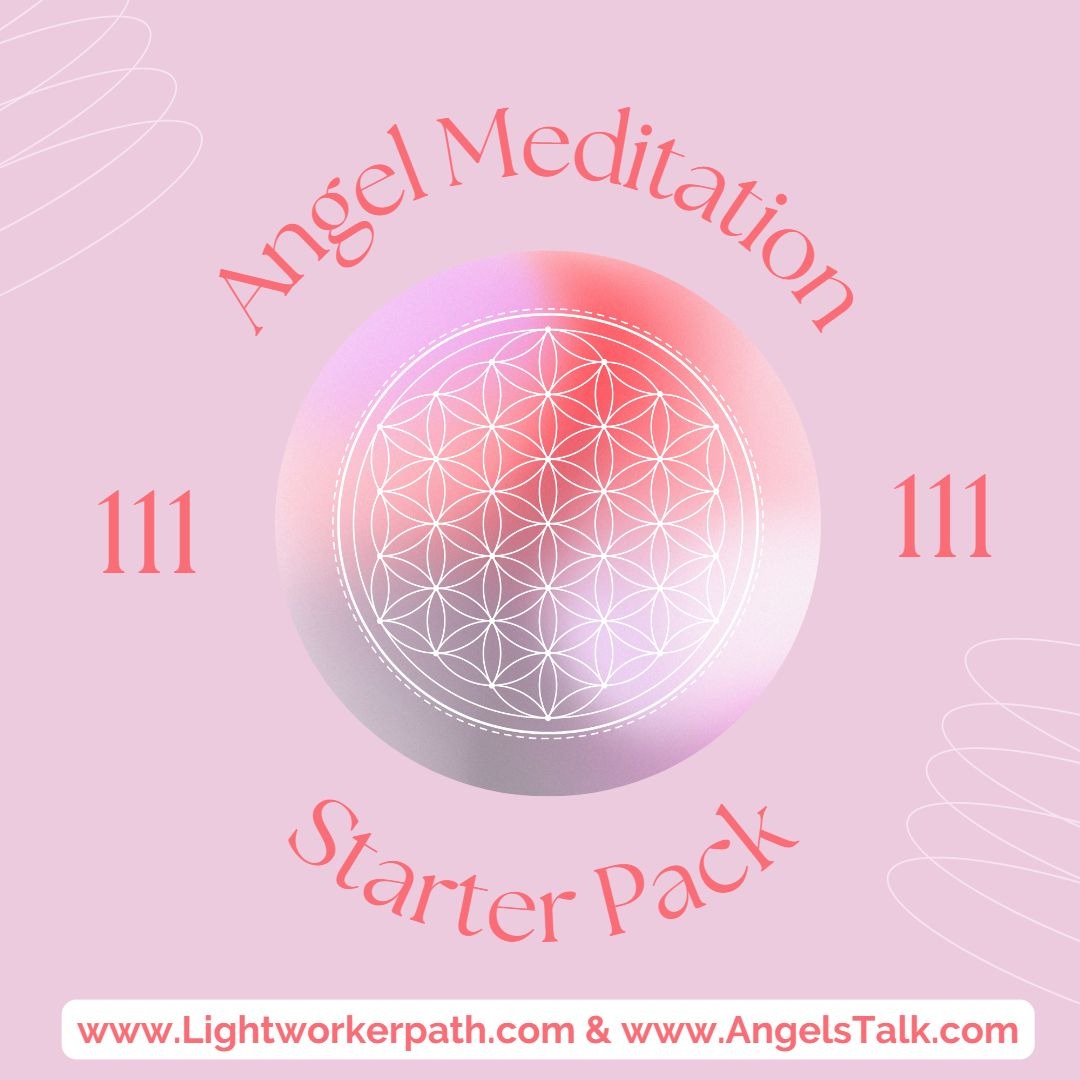 The Angel Meditations Starter Pack includes 20+ Angel Meditations to help you learn how to connect to the Archangels, clear your energy, and get answers to questions. (Guided-Style, some recorded live)
Get your Angel audio downloads here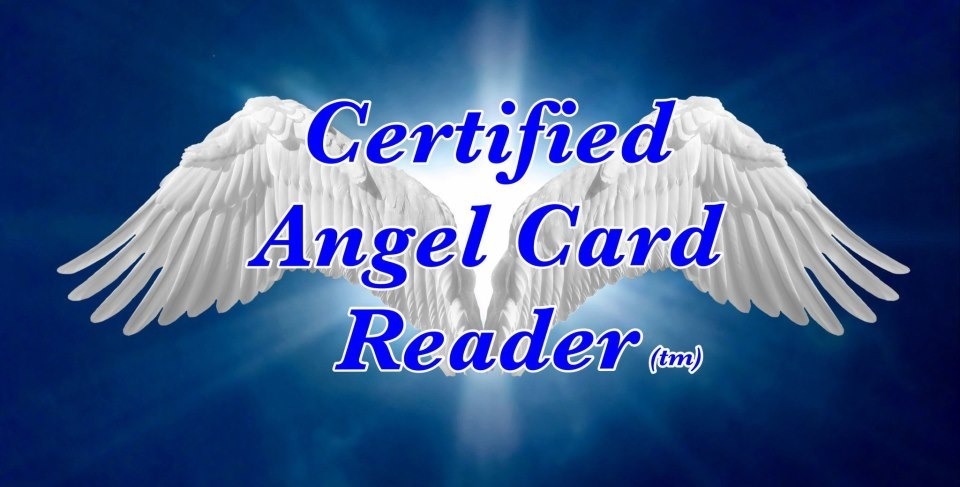 Listen To What Others Are Saying…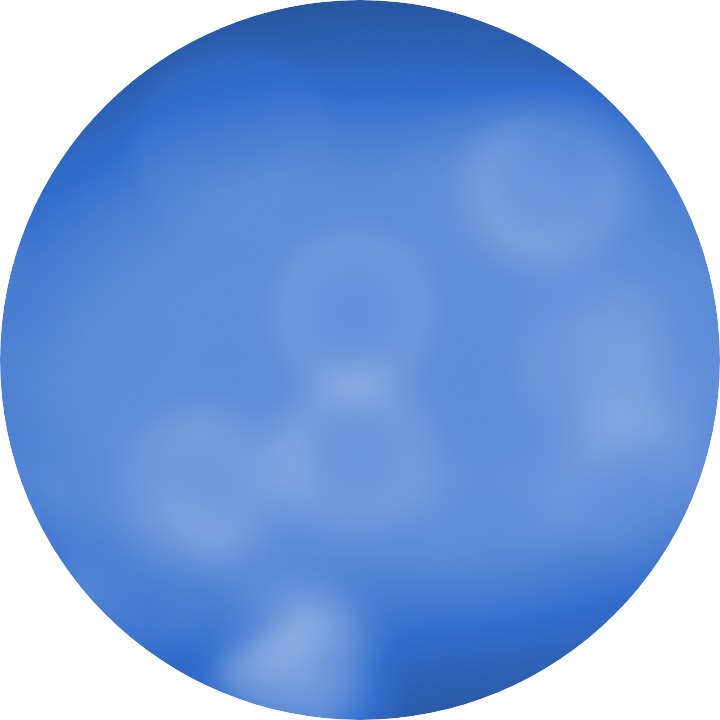 M. Trudel
I've NEVER had energy work like this! I could feel all the energy and angels working. After she was done we discussed what occurred. I told her what I saw and felt, then she explained in great detail (which was incredibly educational) what she did to do the energy work. She educated me on the angels; who they are, how and why they're there to help me. It was fascinating comparing notes and seeing how it flowed from one to the other and the message was so unbelievably clear.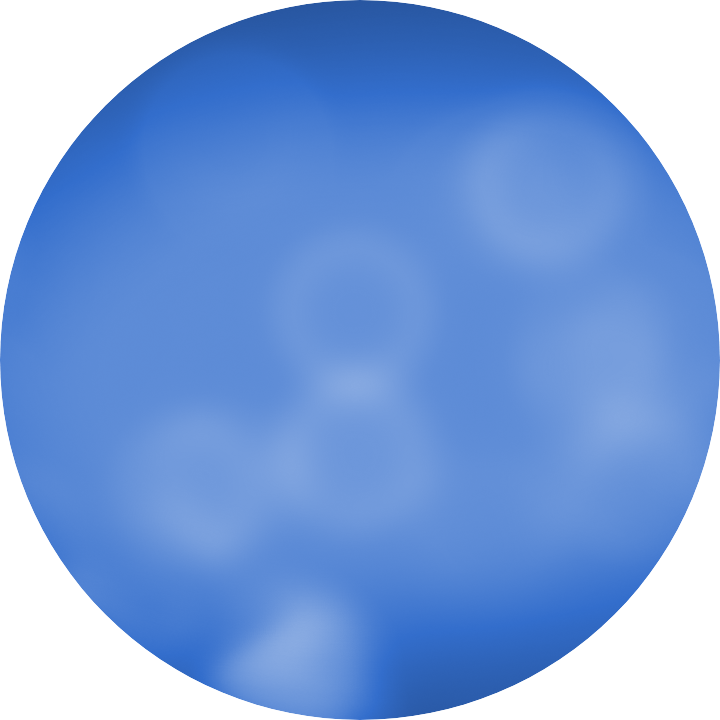 Cynthia K.
Jamie was awesome in educating me about the process and how to best help me to achieve my goals. She is very knowledgeable in the meditation process and speaking to angels and the Fae. I will definitely book another session and have her advise me on Reiki!!