Schedule Your Next
Soul Coaching
Session!
Are you ready to clear and balance your energy fields, release old outdated limiting beliefs, and reach new levels of awareness?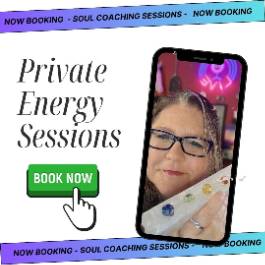 Experience Soul Coaching Sessions
(Available In-Person OR Zoom)

Have you received traditional therapy methods but are still feeling blocked or stalled in your progress???

My Spiritual and Personal Development "Soul Coaching" 1 on 1 session (90 min) takes energy healing a step further and empowers you with the potential for Deep Healing + Transformative Breakthroughs for individuals who want to truly release old, outdated limiting beliefs and reach new levels of awareness!

We connect energy and hold space while we tune in to where you are right now (struggles, where you want to grow, intuitive development, etc.) and discuss steps you can take to start making change today. You will receive the amazing benefits of sound healing techniques while I check your chakras and entire energy system, locating any blockages or imbalances. I then clear and balance your energy for a full mind/body/spirit healing. I will also provide any additional information given during the session from your Angels and Spirit Guides on what they want you to know most right now for your personal growth.

My Multi-Modal, Multi-Dimensional Healing can help align your energy and provide you with an energy toolkit of information that helps you develop a stable energy flow and intuitive development routine. This, in turn, empowers YOU to enhance your health and your life!

This type of session adds elements of:

Life Coaching

NLP techniques

Energy Medicine techniques

Intuitive Reading techniques

Sound Therapy techniques

...all for power-packed change potential!

(If time permits, I also provide a "Clair test" which tells you more about what your strongest Clairs (Clairvoyance, Clairsentience, Claircognizance or Clairaudience) are. This is important to know when you are discovering more information on your gifts and/or interested in connecting with your own Spirit Guides.)
See What People Are Saying:

Deb H.
You are always on point! Thank you for all you do for us! 💕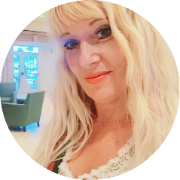 Charmene P.
I highly recommend working with Jamie for Soul Coaching & Healing Sessions. Our work together has provided massive insight for me on both business strategy and personal levels! 💥